Breaker Electric is a hard-working electrical contracting firm based in Clarksburg, NJ. Established in 1987, we hit the ground running with our direct approach to completing successful projects. Large scale projects, midsize projects and small projects all get our utmost attention to detail.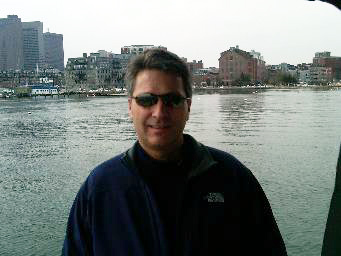 John Golden started Breaker Electric Inc. in 1987. John has over 30 years of experience in the electrical industry. He graduated from Clarkson University in Potsdam, NY. After graduation he worked for LK Comstock in New York City. John is directly involved in all day to day operations of the company.
Bob started in this industry after graduating from Rutgers university. He has 30 years in various jobs within the electrical field. For 16 years he has worked as an estimator/project manager at Breaker Electric.
Lisa started with Breaker Electric in 1994. She is a graduate of East Carolina University. Lisa is the controller and payroll administrator.
Michael joined the Breaker Electric team in 2007 as an estimator. He has over 25 years of experience in the commercial and industrial electrical industry. As an estimator, he strives to provide an accurate and competitive estimate. For Michael, the ability to multitask is a must for his many responsibilities at Breaker Electric. Not only is he one of the company's qualified estimators, Michael must be adept at also performing multiple complex projects at the same time. He is also capable of project planning, billing, purchasing and management. Michael is also a licensed NJ electrical contractor and has taken many inspector courses. He has extensive knowledge of the National Electrical Code.